Community Involvement & Philanthropy
Community has always been important to us. Here are some of the ways we give back...
Wildcard has always focused on giving back to the community in whatever ways possible. We have donated our time, talents, and resources in many ways, all with the intent of creating a better future for us all. Whether by sponsoring fundraisers, scholarships, and humanitarian efforts, or by helping organizations through the donation of our expert IT solutions and services, Wildcard continues a tradition of supporting worthy causes and giving back to the community.
Sponsorships
Central Wisconsin Information Technology Alliance
Wildcard is a member of the Central Wisconsin Information Technology Alliance (CWITA). Their mission is to support the development and retention of Information Technology professionals in Wisconsin. Attracting and keeping IT professional to our area has always been Wildcard's goal and we're happy to be working with CWITA to meet this common goal.
Alzheimer's Association
Since 2014, Wildcard Corp. has sponsored the Alzheimer's Association Rhythm and Brews event which is in its 14th year as of 2018. The event features beer and wine tasting as well as live music. The proceeds benefit the Alzheimer's Association.
Habitat for Humanity
In 2016, the University of Wisconsin - Stevens Point chapter of Habitat for Humanity, which is run by students of the university, attended their annual alternative spring break trip to help build affordable housing in other communities. Wildcard sponsored the group's journey to the Hawaiian Islands and supplied them with printed T-shirts.


Non-Profits
Plone Foundation
Wildcard employees are active members of the Plone Foundation and community, including the Foundation Board of Directors and the marketing and security teams. They contribute thousands of lines of code and hundreds of person-hours to Plone content management system projects. Wildcard has contributed many important modules and packages to the Plone core and to the add-ons collective and has organized regional Plone symposia and annual Plone conferences. 
Sumter United Ministries
Sumter United Ministries is an organization that we provided website design services to at a highly discounted rate. We have spent a significant amount of time with this client, redesigning their website and providing them with a donations portal as well as secure hosting services. Wildcard donated a multitude of design work for marketing material including newsletters, shirts, letterhead, logos, handouts, full design packages, and more. We are very proud of the work we have done for them.



Supporting Education
University of Wisconsin-Stevens Point Foundation
Wildcard has sponsored two scholarships with the University of Wisconsin - Stevens Point Foundation in the areas of Learning Disabled Students and Computing and New Media Technologies. We put an additional spin on the submission process by requiring all applications to be digitally encrypted by the student in a format other than the standard, in the format of the applicant's choice. These scholarships make significant impacts in the lives of students every semester.
Mid-State Technical College
We sit on the Mid-State Technical College Business Advisory Council and are also working toward participating in the Information Technology Advisory Council, another one of the college's organizations.
Internships
Wildcard regularly posts openings for paid internship opportunities in which students not only get the opportunity to accumulate real-world work experience in the Information Technology sector, but also get on-the-job training and flexible scheduling that is supportive of their education. We believe hands on experience is the best type of training, so we strive to teach and coach interns while also giving them space to learn independently, stretch their creativity, and come up with fresh new ideas. We recognize that such experiences can be invaluable to students and have a positive impact on their future careers. 
To view current openings, check out the Internships listing on our Careers page.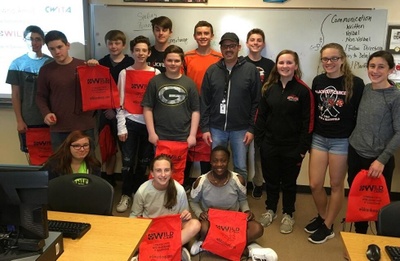 Our Program Manager met with 8th grade students at Ben Franklin School for a College & Career Readiness: Information Technology presentation through CWITA. Wildcard is proud to be a part of helping educate our future leaders in technology!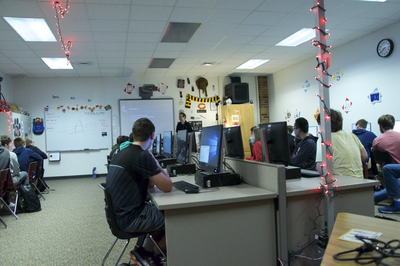 Wildcard Penetration Tester & cybersecurity specialist, Dan Cronce, speaks to a SPASH Computer Science class about his role in cybersecurity & about career opportunities in technology. What better way to start building a more cybersecure world than by educating young people?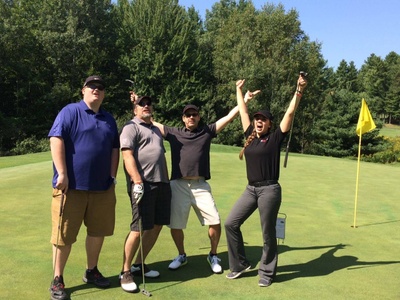 Wildcard supporting the Samoset Council, BSA at the 37th Annual Samoset Golf Scramble.