How we got our start, our company mission, our philosophy & our culture.
What Do We Do?
Our team provides cybersecurity, web development, and IT solutions of all kinds: website design and development, content management systems, hardware and server deployment, cloud hosting, web application firewalls, and more. Our team combines specialized skills, knowledge, and professionalism to deliver unique solutions that exceed expectations. Our goal is to create the best looking, easiest to manage, and most budget-friendly websites and applications on the internet.
We have built custom websites and applications for the Federal Bureau of Investigation, the Department of State, the Department of Defense, the Department of Justice, Lawton and Cates, Sumter United Ministries, and many more.
When we are asked what we do, we reply, "What do you need done?"
Beginnings...
After almost 10 years working in the Technology industry, providing IT support and website development, founder and CEO, Mr. Talin Senner, recognized the increasing need for more customer-oriented technology services that were customizable and developed with the customer's best interests in mind. With his industry experience and expertise in information technologies, Mr. Senner founded Wildcard Corp. in October 2007, with the goal of providing businesses with superior, security-centric, IT solutions using cutting-edge technology. At Wildcard Corp., we take pride in our work and are committed to providing our customer's with high quality technology solutions customized to their specific needs. 
We follow the motto of our first and largest customer: Fidelity, Bravery, Integrity. 
Fidelity - Be loyal to your employees. Be Loyal to your customers. Do what you say you will do.
Bravery - Push the limit of technology and web systems. Come up with the solution and don't be shy to explain yourself.
Integrity - Be ethical in your solutions and business dealings. Give credit where credit is due. Do what's best for the customer, and your employees, even if it's not what's best or easy for you.
Wildcard Corp. has grown exponentially over the years as both an employer and service provider. Headquartered in Stevens Point Wisconsin, we currently employ between 30-50 people and are continuing to grow and expand our range of services and client base. 
Wildcard Corp. currently offers a wide variety of technology services and provides specialized support for a diverse range of industries including (but not limited to) Agriculture, Construction, Education, Manufacturing, Medical & Health, Law Firms, Government Departments, Golf Courses, Restaurants, Nonprofits, and more.
For a more detailed origin story and answers to commonly asked questions, check our this article written by Wildcard Founder & CEO, Talin Senner: What Do You Do, and Who Are You? 
People often complain about small companies and their width; This has not been a problem with this contract. Everyone in their group seems highly capable and able to perform multiple complex tasks.

~Government Client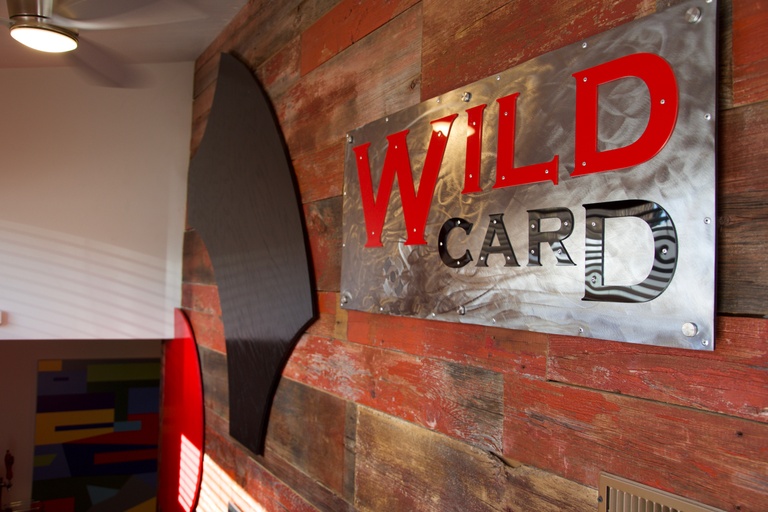 Our Philosophy. Our Purpose. Our Brand.
Wildcard is not like other technology companies who sell standardized software packages that are "good enough" but not exactly what you're looking for and which are limited by licensing agreements and periodic maintenance that ends up trapping you in a continuous payment cycle.
Wildcard uses open source software. "Open source" is an umbrella term for software, services, and products that are free to use, inspect, modify, and redistribute.
Open source software is easily customizable and frees organizations from having to make indefinite commitments to specific software vendors. That's because open source software gives anyone (including you or your employees) the ability to update content, apply bug fixes, and provide any maintenance services the software needs over time. While a vendor can help you select, set up, and maintain an open-source software package, you can always shop around for another qualified vendor, or you can learn to provide your own software maintenance.
Learn more about the benefits of Open Source Software and some of the Products we offer
Our technology initiatives revolve around what matters most to you and your business. Our highly experienced and dedicated team members work with you to identify and prioritize your needs and to develop a targeted solution specifically tailored to you. 
The Wildcard target logo represents our overarching goal to target the BEST solutions for our customers with superior, security-centric, cutting-edge, technology. 

Our logo was built around the idea of solutions.
Wildcard "targets a solution."
~Talin Senner, Founder and CEO
Wildcard is deeply embedded in and committed to open source. We have an open-source software solution for everything. We believe you shouldn't have to choose between usability, security or cost. That's why we created CastleCMS, GovSurvey, Crowdspire, and Compliance Dashboard - open source software that can provide for all of your web development, surveying, crowdfunding, and security needs.
Our open source, custom web development program, CastleCMS, pairs extreme reliability with such high security that large government entities trust their websites to our software technology.
We provide a wide range of services for your organization, small or large. When you come to Wildcard, we work with you to build a custom solution that specifically fits your business' needs and supports your organization's long term goals. We believe in total transparency, take pride in our work and treat our clients like neighbors.
Here at Wildcard Corp. we promote a workplace culture in which all members of our team are respected and valued. Part of what we pride ourselves on is our ability to work collaboratively as a team of experts at all rungs of the corporate ladder. From our Chief Executive Officer to the newest intern, we recognize that every Wildcard employee is a valuable member of the team and has something to contribute.
Want to learn more about us? Check out our Community and Culture page.